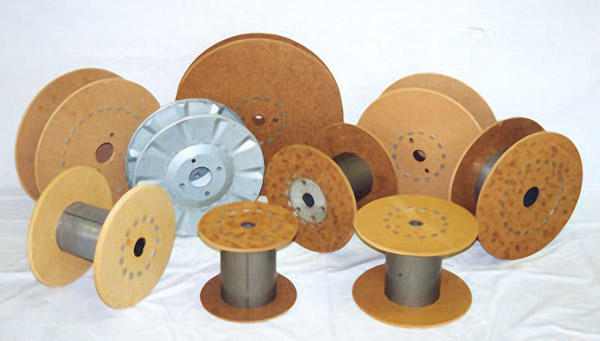 Faulkner Fabricators is the Wire Product Spool Specialists. Our patented tab and metal flange design, die cut expertise metal stamp and CAD capabilities continue to keep us competitive in the fabrication industry.
We offer both custom and short run productions as well as high volume jobs. This flexibility is crucial to our operation and allows us to service business of all sizes. We pride ourselves on having three of the world's largest spool users as our customers.
We specialize in high-seed spooling with our unique Arbor Hole construction, which minimizes run out and offers consistent tracking.